Talk about going in "guns hot", Arsenal buried two on the Manchester United squad that showed up Sunday at Emirates Stadium within the first ten minutes.
Sanchez scored with what could be considered a cheeky backheel in the sixth minute beating David De Gea near post to stun the League leaders.
Just over a minute later Ozil would bang another into the back of United's net. The ball coming from Theo Walcott who used his speed to best his defender from a ball put into attacking play by Alexis Sanchez.
The recorded time between the two goals is seventy-four seconds which placed United's head firmly underwater with over seventy minutes left to play.
The Gunners weren't done yet though. Sanchez would have it again in the 19th minute, stuttering past the defender and giving himself just enough room to send one home top corner and put the contest to bed.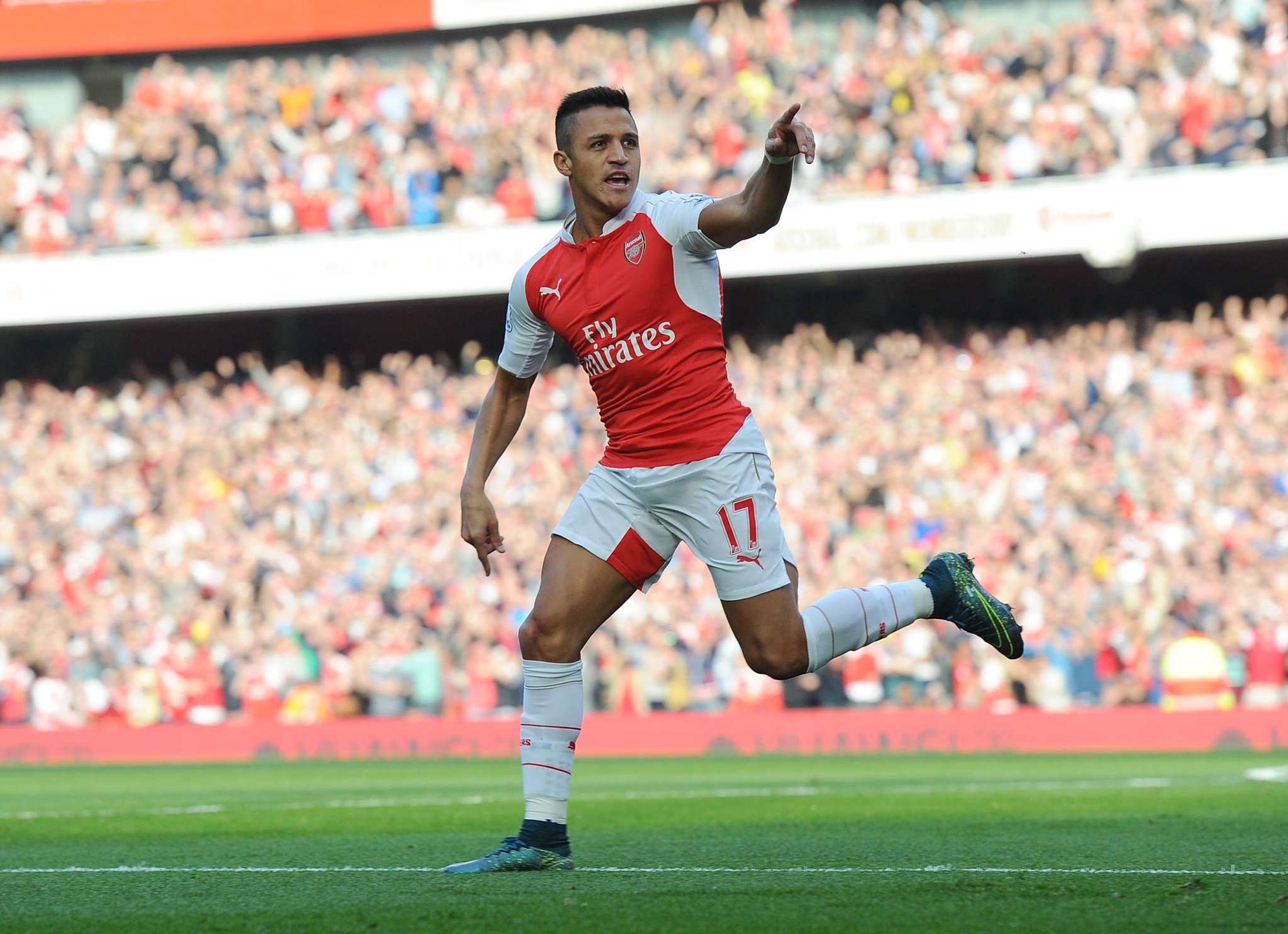 Van Gaal, United's manager had this to say:
"We have lost in a way that you cannot lose when you are top of the league – you cannot start like we have started and the players know that,"
Van Gaal went on that he was amazed in the worst way at how flat United came out to on Sunday.
Arsenal were coming off an midweek debilitating loss to Olympiakos which may have put the chip they needed on their shoulder to smack United in the mouth.
Wenger, who is usually the butt of jokes from managers like Mourinho, is not taking the victory lightly.
"We did not give them any chances to score and that was vital. We surprised them with our start."
"From Petr Cech to Theo Walcott we only had superb performances. I have managed many strong teams and never had one that played 60 games at the same level."
"You go through disappointments in the season and the way we responded was very convincing. I like this group and I like even more the performance we have shown today."
Wenger must be onto something as Arsenal have worked themselves into the top five since mid-September and now find themselves in second place heading into the International break.
Gunners faithful can get all their gear at www.soccercorner.com including the new Nike Mercurial Superfly IV's Sanchez wore to decimate the United defense this past Sunday.