Manchester United went into the International break in exactly the way they didn't want to with a morale lowering three-nil defeat to Arsenal, dropping to third on the table behind the Manchester City and the Gunners.
Unfortunately the international break hasn't been kind to United either. Three of the teams major starters Bastian Schweinsteiger, Wayne Rooney, and Michael Carrick have all had to sit out for their National team appearances due to injury.
Schweinsteiger's injury occurred during the pre-match warm-ups for the Germany v. Ireland game, as confirmed by the German International team's twitter account:
.@BSchweinsteiger picked up an injury during the pre-match warm-up and will miss the game. #IRLGER

— Germany (@DFB_Team_EN) October 8, 2015
//platform.twitter.com/widgets.js
Schweinsteiger didn't play against Georgia and is currently listed as doubtful against the Toffees on Manchester United's website.
Wayne Rooney and Michael Carrick's injury woes continued through the international break as well. Rooney's is having lingering difficulties with his ankle while Carrick continues to have groin trouble.
English manager Roy Hodgson had this to say about the setbacks:
"We have been waiting for Wayne's ankle injury to settle down," Hodgson explained.
"It is settling down very well and we certainly don't want to risk him because he has lots of important Manchester United games ahead. I would be devastated if we pushed him out there and something happened to increase the problem he has with his ankle."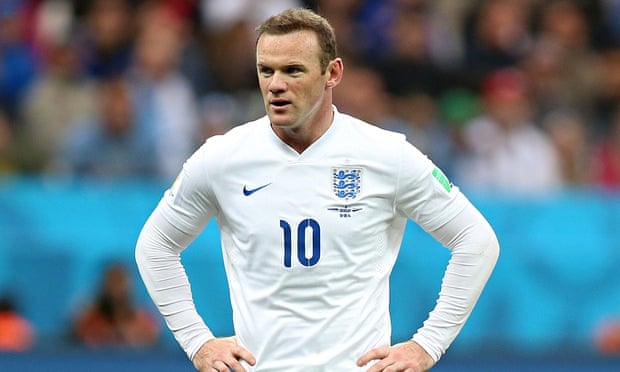 Hodgson went on to say that Carrick participated in an intense training session wednesday, but felt a tightening in his groin that has been an issue for him since before the 2015 season.
The absence could see players like Morgan Schneiderlin and Ander Herrera take the pitch against Everton. Schneiderlin was signed over the summer to United and could use the playing time.
These injuries and how they are handled may prove vital to United's season as the whispers have started after their concerning loss to Arsenal. Van Gaal was hoping to ride into the break on the crest of a wave, but instead the club has floundered into a valley.
Many feel that this year could be United's year to take the Premier league title, but these glaring losses are starting to draw in the skeptics.