Everything Zlatan touches turns to gold.
Or at least you can almost hear the big Swede saying that.
Known for his ego and antics, Ibrahimovic was awarded a gold record award after his recording of the Swedish national anthem was streamed over three million times.
Does making a gold record parallel to the other times Zlatan has raised eyebrows off the pitch? No, but it comes close.
After all, how could Zlatan top telling a reporter that his wife wouldn't receive any gifts for her birthday because, "She already has Zlatan."
Or his response at 17 to an invitation to compete in an Arsenal trial period: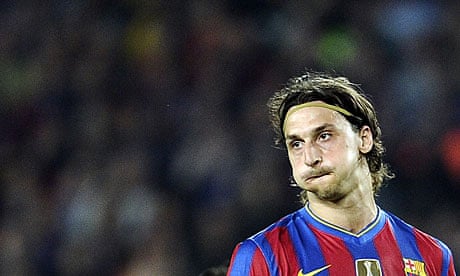 The PSG striker even has his own app dubbed "Zlatan Unplugged" so that fans can have access to all of his unfiltered thoughts and statements.
Love him or hate him the striker has forced his personality into every facet of his game, and made quite the name and fan base for himself in the process. He temporarily tattooed the names of 50 people on his body to draw attention to the world food program's efforts against global hunger.
Zlatan went on to receive a one game suspension for the tattoo's unveiling:
He was right on the money when asked whether his playing style comes from Sweden or Yugoslavia:
"Swedish style? No. Yugoslavian style? Of course not. It has to be Zlatan-style."