Cristiano Ronaldo has set another record by earning his fourth Golden Shoe award in 2015. The trophy was awarded to him this afternoon at the Westin Palace Hotel in Real Madrid.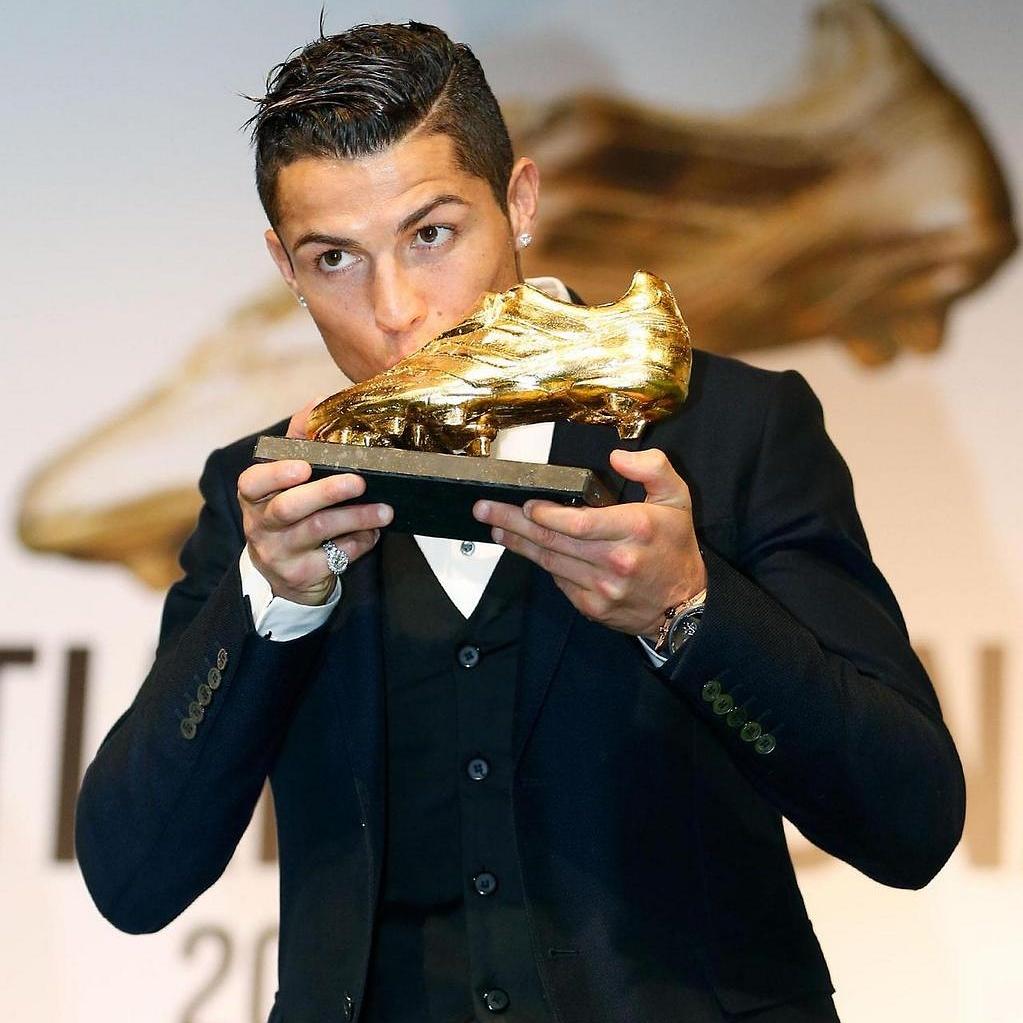 Ronaldo was awarded the trophy after scoring 48 goals for Real in La Liga last season. The award is meant to acknowledge the top scorer across European football for each season.
Ronaldo who won in 07/08, 10/11, and 13/14 was still beaming at the newest addition to his trophy case:
"I had never even considered winning it four times. Maybe once or twice, but never four. Being the first in history to do so makes me feel all the more proud"
Further, the Portuguese sensation thought that his achievements are a microcosm of what his club can accomplish this year:
"This year will be no different, and we want to win La Liga, the Copa del Rey and the Champions League. I hope we see each other here again next year."
Bold words, but if anyone has the talent and drive to back it up, it's Ronaldo.
Don't believe him? Just check out the shoe hardware in his closet.