It's been nightmarish week for Jose Mourinho amongst early rumors that the Portuguese International could be unceremoniously sacked on Saturday no matter the outcome of their match against Stoke City.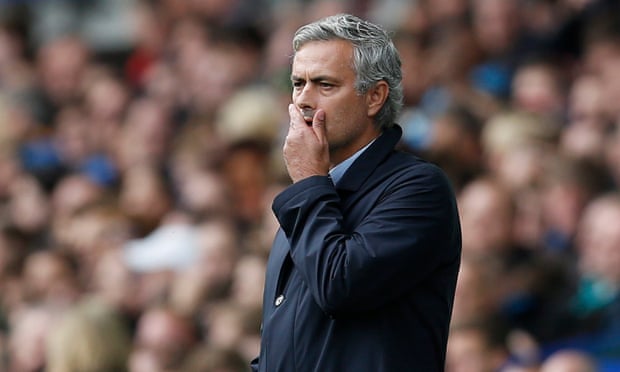 Initial reports suggested that after the Stoke City match, Chelsea would make a subtle press release announcing the termination of The Special One. Mourinho wouldn't even be in attendance or given the chance to speak.
The firing has been called for by fans and media alike, including and article run by USA Today's For The Win, 
"Malcolm Gladwell once wrote that plane crashes result from seven consecutive human errors."
"If we apply that same logic to Mourinho, it's a wonder the plane is still in the air at all. But it won't be for long. He may be the best at what he does, but at this point, it's less than Chelsea deserves."
Mourinho has suffered blunder after blunder from the Eva Carniero incident that his reactions only escalated, to Diego Costa's behavior, approaching the referee while in the dressing room, and the list goes on.
This Saturday he's banned from entering the stadium against Stoke City. He has said that he will travel with the team, and ride the bus, but will have to get off before the bus enters stadium grounds.
On his job security the Special One remains direct,
"I'm not worried about that, my job. At all."
"I don't spend one second of my day thinking about it."
Maybe he'll be safe for 2015, no matter how bad Chelsea bottoms out, but if the sinking continues into 2016 and on, expect to see Mourinho out the door in a flash.