Sometimes we get products in that we can't help but nickname. The following is a list of items that we sell under their legitimate names, but we just can't help but call them something else around the shop:
'The Vey-Dahs'
These are officially called the Adidas Ace Pro Classic goalkeeper gloves, but we can't help but think they're the perfect pair if the Supreme Commander of the Imperial Fleet ever wanted to take his chances between the posts.
'The Yoshi Eggs'
It's really the perfect pink spots that do it, and our nostalgia throughout the office for everything Super Nintendo, but it's hard to look at the Magista Opus Radiant Reveal colorway and not think of everyone's favorite plumber side-kick.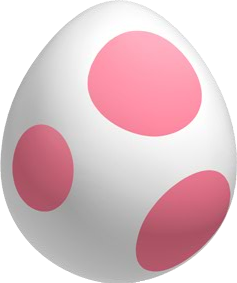 90s Jazz Cups
Nike can deny it all they want, when they designed these high-top colorways for the Magista Obra one of two things were going on: 1) The lead artist was binge watching John Stockton highlights (which is a solid use of anyone's time) or drinking from one of these iconic cups that were being used at every mom-and-pop burger joint in existence back in the day:
'The Neon Lights'
Another out of the Nike Radiant Reveal House, the geometric stripe aesthetics and Miami Beach color palette of the Nike Vapor X can't help but remind us of the beachfront hotel neon lights and hot nights of Ocean Drive.